Touch/Volleyball
Volleyball
Each year Dragons holds a volleyball fun day hoping to rejuvenate volleyball as a sport with growing numbers. We hope to build our volleyball club throughout 2022 by providing trainings and hosting a volleyball tournament of our own this year.
Please note that Volleyball are excited to have a court available this weekend at 1.00pm-2.30pm this Sunday 15th May. All are welcome, experience is not required!!
(updated 10/5/2022).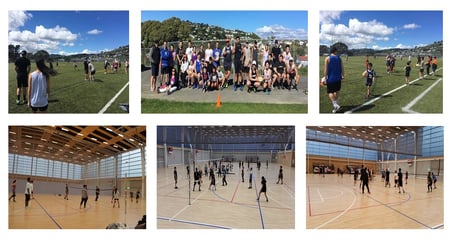 Touch
Dragons is looking to introduce touch as a summer alternative to our usual basketball activities. Previously, we have run casual trainings on Sunday morning at Alex Moore Park in Johnsonville. If you have an interest in attending any of these runs, please get in touch with Michael Ngan Kee. There are a number of midweek teams which have participated in competitions in Island Bay and Johnsonville throughout the summer.